"I am overwhelmed at the beauty, power and magnitude of the Karuna energy. I find it profound, humbling, awe inspiring, and a wonderful gift for which I'm eternally grateful. I cannot recommend it highly enough to those Masters who would like to take their training to the next level." - Sarah Gregg
Karuna Reiki®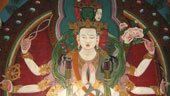 It has been said that to gain the full benefit of the Karuna Reiki® energy, the student must be ready. The Karuna Reiki® Master class is the next step for Usui Reiki Masters. It is essential that students have completed the Usui Master training before working with the Karuna Reiki® energy due to its powerful approach. Experience from Reiki Mastership allows better use of the Karuna Reiki® healing tools.
The energy is of a very high frequency and will result in many shifts and changes for those who are attuned to its vibration. It is really intended for those students who want to take their energy training and spiritual development a stage further and the initiations work at a very deep level, allowing the student to work towards deeper personal and planetary healing and enlightenment. Karuna Reiki® is a Sanskrit word and is used in Hinduism and Buddhism. It is translated to mean any action that is taken to diminish the suffering of others, and could also be translated as "Compassionate Action". The Karuna Reiki® system was developed by William Lee Rand at the International Centre for Reiki Training. It evolved out of Usui and Tibetan Reiki from a desire and the knowledge that there is always something greater waiting to be uncovered.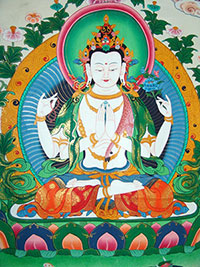 The three day Master training course enables the student to become not only a Karuna Reiki® practitioner, able to use the energies for healing, but also a Master, able to teach others. Karuna Reiki® has two practitioner levels and eight symbols, each of which has a different frequency and a different way of helping people's healing process. The Karuna Master level incorporates three more symbols. The healing energies are noticeably stronger and many who have worked with Usui Master energy for years, find the Karuna Reiki® allows them to channel healing results which are more powerful than previously experienced.
Should you wish to do Karuna® Practitioner Levels One & Two, it is possible to do this as a two day combined class. You must be attuned to the Usui Master Symbol to do this class. This enables you to benefit from the Karuna® energy and practises for your own healing and to help others without learning how to pass attunements or teach others. During the combined class you will receive two attunements and learn the eight Karuna® Level One and Two symbols as well as working with the Shadow Self, Sound and different meditations. If you are an Usui Reiki Master Teacher, having completed the two day combined training, you may proceed to Karuna Master Teacher training at a later date should you wish.
Karuna Reiki® is a very compassionate and loving energy. Many who have taken the Karuna Reiki® course have had visions of enlightened beings, those Bodhisattvas or enlightened souls who watch over the earth and have mastered Karuna, being its emissaries. This contact with enlightened beings can be inspirational as well as healing and is an indication of the level of consciousness that Karuna Reiki® is coming from. It opens the student to guiding energies from their own personal belief systems as well as introducing them to other great spiritual masters.
Karuna Reiki® can be extremely effective in healing many issues and bringing about the following: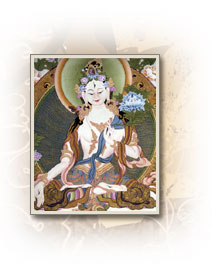 Reducing pain

Healing past life issues

Releasing karma and deeply seated issues

Helps develop good habits

Heals on the cellular level

Breaks up negative subconscious patterns

Heals shadow self

Helps develop determination and completion

Helps with grounding

Helps clear the mind

Clears rooms of negative energy

Manifests goals

Increases creativity

Improves learning ability

Helps with communication

Helps maintain healthy boundaries in relationships

Heals fear, worry and panic

Develops compassionate action

Allows contact with spiritual beings

Is a gateway to unlimited potential

Helps heal the earth

Connects with other consciousness (plants, crystals, animals)