Advanced Reiki Training & Reiki Master Teacher Course - Shinpiden
Becoming a Reiki Master is not just one more step on your Reiki Journey. It is an interesting and rewarding path, but the decision to become a Reiki Master is not one to be taken lightly as it demands a level of full commitment from the individual to the Reiki way of life, not only for yourself, but for others too. The Role of Reiki Master is an important one. You will need not only knowledge and experience in this role, but also empathy, insight, love, compassion and a genuine interest in others. If you decide to complete the Reiki Master Teacher level then your role extends to not only developing yourself spiritually, but developing others spiritual lives.
If you decide you really would like to take on this responsibility, then you will need to prepare yourself before the course takes place. Students should have had at least one year's experience following their Reiki II course. It is recommended you carry out regular self-treatments and be familiar with the meditations and other techniques you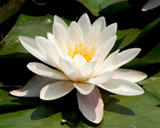 were taught during your Reiki II class, as well as with the Reiki II symbols. Meditating on the Five Reiki Precepts is important as well as looking at other possibilities for self improvement and personal growth.
You may decide you wish to only complete the Advanced Reiki Training (Reiki III Level) where you will receive the Advanced Practitioner attunement, attuning you to the Reiki Master Symbol, as well as learning several other advanced techniques. This class is a one day class. If you wish to complete your Reiki Master Teacher training you can either carry out the two day class at a later date or complete both Reiki III and IV as a single class (three days).

Reiki First Degree - Shoden »
Reiki Second Degree Course (Practitioner Course) - Okuden »
Advanced Reiki Training & Reiki Master Teacher Course - Shinpiden »
Advanced Reiki Training - Reiki III (Master Healer) »
Reiki Master Teacher - Reiki IV »
The Reiki Drum Technique »
Karuna Reiki® »
Reiki Kotodama Workshop »