Usui Reiki Kotodama Workshop
This one day workshop is a practical and experiential day working with the Usui Reiki Kotodama for deep and insightful personal healing. Kotodama (the spiritual power of words) are the sacred sounds used with the various Traditional Usui Reiki energies. The majority of the day will be spent working with the Kotodama in many different ways, and there will be other Buddhist chants which will be introduced during the day which can also be used for personal healing.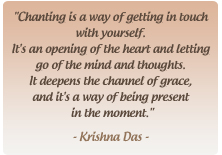 For those of you who have not come across the Kotodama before, this will be a beautiful introduction into using sound, the voice and Reiki energy. For students who have touched on Kotodama in their practitioner classes, this will afford the opportunity to immerse yourself in the Kotodama practise for an entire day. Working with these powerful sounds in this way for a whole day along with other sacred healing chants will be hugely transformational and has the added bonus of working on the throat chakra. As always it will be a blessing to be in the company of like minded.
The day is open to Level II Usui Reiki Students, Masters and Teachers. You will receive a handout and a certificate for the workshop which can be counted towards professional CPD.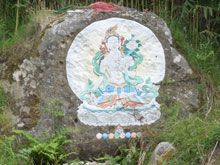 Syllabus

•Purification Practice and Chant
•Usui Reiki Kotodama Theory
•Kotodama Practical Applications
•Other Buddhist Healing Chants


Duration of Course: 1 day 10:00am to 4:30pm
Fee: £60
Forthcoming Dates 2017: To be confirmed.
Please enquire about further dates which can be arranged to suit.

Reiki First Degree - Shoden »
Reiki Second Degree Course (Practitioner Course) - Okuden »
Advanced Reiki Training & Reiki Master Teacher Course - Shinpiden»
Advanced Reiki Training - Reiki III (Master Healer) »
Reiki Master Teacher - Reiki IV »
The Reiki Drum Technique »
Karuna Reiki® »
Reiki Kotodama Workshop »